Monday -- 03:00 PM - 07:00 PM
Tuesday -- 03:00 PM - 07:00 PM
Wednesday -- 03:00 PM - 07:00 PM
Thursday -- 03:00 PM - 07:00 PM
Friday -- 03:00 PM - 07:00 PM
Saturday -- 02:00 PM - 07:00 PM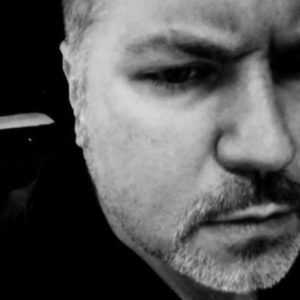 Paxton has been in radio longer than he's been able to drive. He's grateful for the privilege to still do both. A native of Keokuk, Iowa, he's been heard all over the southern Illinois radio dial since 1991. He has also worked behind the scenes in roles ranging from program director, operations manager and creative services.
Paxton has hosted and engineered SIU Saluki football and basketball broadcasts since 2009, and made the jump to River Radio with the SIU broadcast rights.
In addition to making sure that Mike Reis and crew are heard over the Saluki Sports Network, Paxton also writes and produces radio commercials for Saluki Athletics. He will continue to be one of the many voices that will bring you SIU sports coverage across our River Radio stations.
When he doesn't have headphones on, Paxton is probably watching sports. He has a team for every season, and roots for the Salukis (of course), Cardinals, Blues, Patriots, Liverpool FC and Iowa Hawkeyes.