BELLEVILLE, Ill. (WJPF) — A new police training academy will welcome it's inaugural class this fall. 
On Monday, Governor JB Pritzker announced the new law enforcement-focused campus in Belleville, a partnership with the city of Belleville, Southwestern Illinois College, the Illinois State Police, and Southern Illinois University.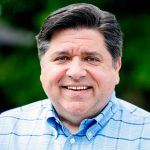 "Thanks to a grant from Department of Commerce and Economic Opportunity, the Southwestern Illinois Justice & Workforce Development Campus will mold our passionate students into law enforcement professionals — from police officers to lawyers to forensic scientists," said Governor JB Pritzker. "This is a shining example of good government doing good work — collaborating with community partners and investing the time and resources necessary to keep our communities safe and revitalize and rebuild Illinois for all our residents."
The campus will be operated and maintained by Southwestern Illinois College and located in Belleville on the former site of Lindenwood University's undergraduate program.
The SIU-C Law School is also launching a pilot program on the campus called the Metro East Criminal Justice Experiential Learning Program. Third year law students will live and take classes on campus while interning in Criminal Justice focused offices such as the Public Defender's Office. SIU is planning to invest $3.5 million in the pilot program this year, with class sizes increasing in the future.
In addition, the ISP Forensic Science Laboratory in Belleville is directly across the street from the Southwestern IL Justice & Workforce Development Campus and ISP is establishing, in partnership with SIU Edwardsville, the Illinois State Police Forensic Science Institute that will be housed on the SWIC operated campus. This location will train forensic science professionals to be deployed across the state's crime labs.
The inaugural class will house 125 to 130 cadets on campus. SWIC plans to move other criminal justice programs to the campus in the future as capacity increases.