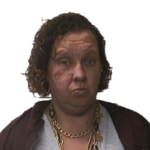 CARBONDALE, Ill. (WJPF) – Two out of state arrests have been made in connection to the murder last month of a Carbondale woman.
Carbondale Police say Jamar Boyd, 42, is behind bars in Mississippi on two charges of first degree murder; Ludie Hicks, 49, is in a Kentucky jail on charges of obstructing justice.
On May 3, Ashley Curtis, 39, was reported missing. Her body was found inside of a home on East College Street a few days later.
Carbondale Police say their investigation is ongoing.