SPRINGFIELD, Ill. (WJPF) – Illinois Public Health officials say the new, more contagious mutation of COVID-19 will likely become widespread in Illinois.
The mutation was first detected in September of 2020 in the United Kingdom.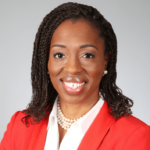 Illinois Department of Public Health Director Dr. Ngozi Ezike says it's likely the new mutation has already infected Illinoisans.
"It's probably circulating in such low numbers right now that we have not identified it. The significance of us knowing that it's going to be here, is already here is that with time, as it did in the U.K., it will predominate and be the dominate strain. And that would only take, you know, a few months."
The new mutation has already been confirmed in Indiana.
"So potentially in March we could have this new variant be the majority of our cases and that means that we will have more infectious spread."
Public health officials continue to stress the importance of social distancing, wearing a facemask, and getting the vaccine when it's available.