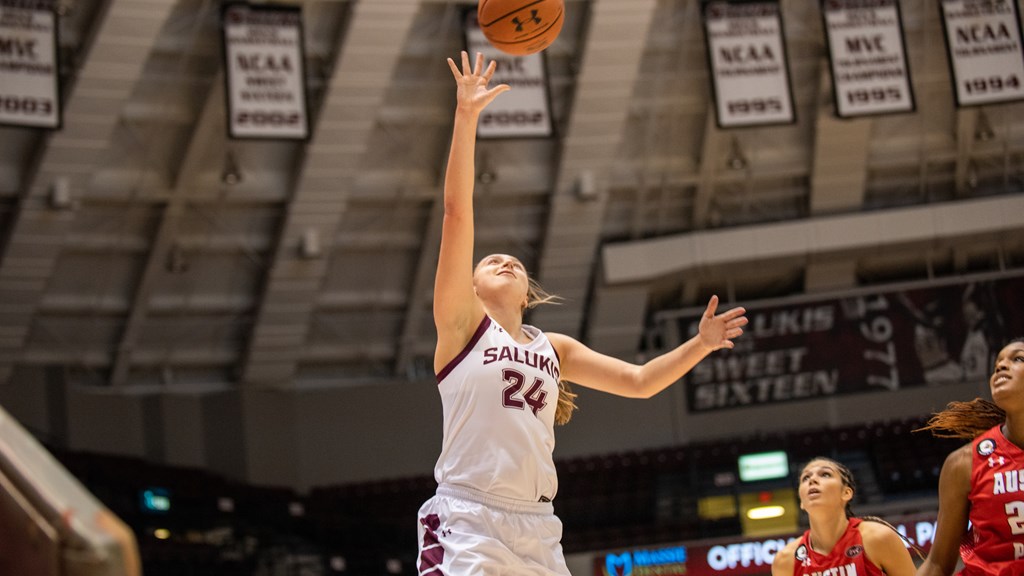 ST. LOUIS – Southern Illinois University freshman forward Adrianna Katcher was named the Missouri Valley Conference Newcomer of the Week, the conference announced Monday.
Katcher averaged 8.5 points, 10.5 rebounds, 3.0 assists and 2.0 steals in helping to lead SIU to a 2-0 start in Missouri Valley Conference play. Katcher scored six points and grabbed a career-high 14 boards, of which eight came on the offensive glass in SIU's 59-41 win on Friday. She also held 2020 MVC Freshman of the Year Abby Feit to a career-low four points on 2-of-8 shooting and tallied the most rebounds in a game by a Saluki freshman since 2017. The freshman from Urbana, Iowa followed with a career-high 11 points to go along with seven rebounds, three steals and three assists in Southern's 69-51 win over Evansville on Saturday.
Katcher's 8.3 rebounds per game average leads all Valley freshmen and is tied for sixth nationally among first-years.
The Salukis will try to make it 3-0 in conference play when they head to Bradley for a two-game series with the Braves beginning Friday, Jan. 8 at 6 p.m.