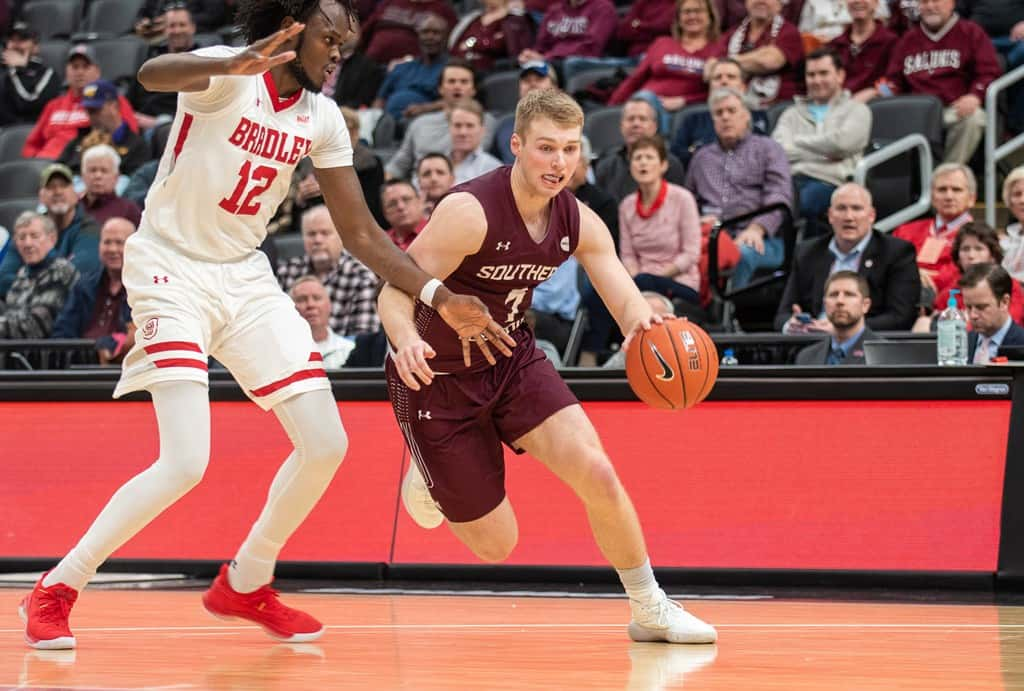 ST. LOUIS – SIU sophomore forward Marcus Domask was named the Missouri Valley Conference co-Player of the Week, the league announced Wednesday. Domask earned the conference's top weekly honor for the second time this season.
A Waupun, Wis., native, Domask averaged 17 points, 3.7 rebounds and 3.0 assists while leading SIU to a 3-0 week. He played his best in the biggest game, scoring a game-high 26 points in SIU's win over Butler at Hinkle Fieldhouse, snapping the Bulldogs' 59-game non-conference home court winning streak that stretched back to 2012. For the week, Domask shot 51 percent from the floor.
Domask, who also earned the honor on December 7, became the first Saluki to earn MVC Player of the Week twice in a season since Anthony Beane earned it twice in 2016.
The Salukis are off to a 6-0 start, the program's best since 2003-04. SIU will be undefeated on Christmas for the first time since the 1993-94 season. SIU opens MVC play on Sunday at 3 p.m. against Evansville in Banterra Center.
Missouri State's Gaige Prim was also named MVC co-Player of the Week, along with Domask. Drake's Shanquan Hemphill was named the league's Newcomer of the Week.