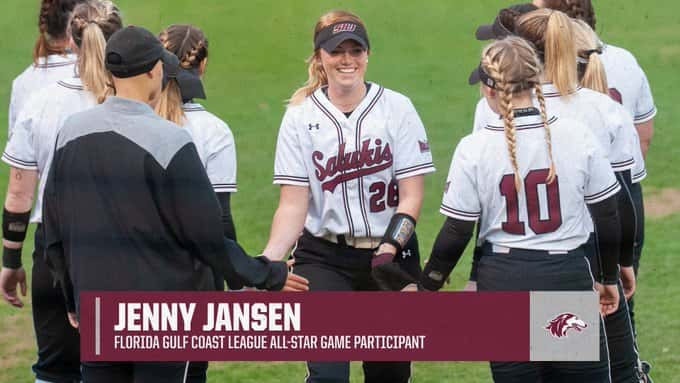 SIU Softball's Jenny Jansen has been keeping herself busy this summer, despite the collegiate softball season getting called off in the middle of this past season due to COVID-19.  Jansen has been playng in the Florida Gulf Coast League, a collegiate Summer Softball league.
Jansen has been a member of the Myakka City River Mocs.
Tuesday, the Florida Gulf Coast League announced their All-Star teams and the Saluki outfielder found herself on the list.
Jansen will compete for the Surf Team against the Sun Team this Saturday, June 18, at Lakewood Ranch Softball Complex in Bradenton, Florida.  The All-Star Game will begin at 5:30pm, local time.