The past six weeks, 103.5 ESPN has recognized a student-athlete daily, Monday thru Friday.  Thank you for helping us recognize your athletes!  We were unable to recognize several of the athletes submitted and we want to make sure everyone that was submitted gets their chance to be recognized so we have compiled a list of senior athletes that were submitted the past few weeks with a short vignette about each athlete that was givenby the person submitting the athlete.  Those that were recognized have a hyperlink to their page!  Thank you to everyone involved in this project!
Benton
Zoe Carlton
Zoe was a four year, three sport athlete (VB, BK, SB) which you don't see much more.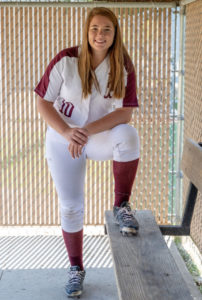 Carbondale
Andres Mendoza
Andres Mendoza is a Senior at Carbondale Community High school. He has played Terrier Baseball all 4 years and Senior year was cut short. His father Jose "Joey" Mendoza, jr was a Terrier and played baseball as well. Andres plans on joining the Army and serve his country!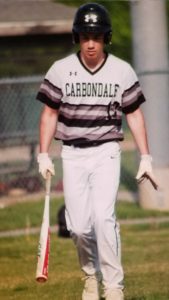 Zoie Saunders
Zoie is a phenomenal leader and representative of CCHS. As member of 3 all-state relays she is what Terrier track & field is all about. She has the fire to be the best with the drive to not stray from long term goals. Last track season, she was South 7 Conference Champion in the 300m hurdles running 48.59 and the 4x200m relay. Also a member of the school record 4x100m relay that took 2nd at the state meet with a 47.51.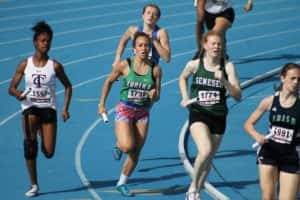 Carrier Mills Stonefort
Rostin Lewis
Rostin is a well rounded and multi talented player. He plays shortstop, second base, first and third base, outfield and can catch. He has won awards for most stolen bases and batting average. He has worked with multiple trainers over the years and would love to continue to play baseball in college.
Carterville
Nikolas Laird
An All-Conference player on last years Carterville High School River to River Conference Championship baseball team. He was expected to a senior leader on this years team for which expectations were very high. Coach Jackson expected this years team to be a special one.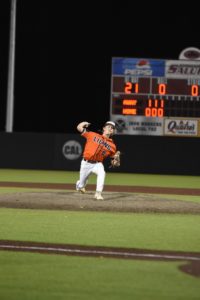 Chester
Ethan Bert
3 year Varsity starter. Outfielder, pitcher with great speed and a plus arm. Leadoff hitter with great speed. All Conference as a Junior.
Ethen Eggemeyer
Four year Varsity starter. Ace of pitching staff, and shortstop. #3 bat in lineup with some power.
Grace Stec
Grace's favorite things to do as a 17 year old consist of spending time with her family and friends. She also enjoys sports and plans to take that career to college. Sports has shown her discipline and how to have a work ethic and time management. She loves sports and the love she has for her team players is unimaginable and She is so happy that it is a part of her life. She is known as a sporty and athletic kind of girl that can hold her own on a softball field or volleyball court but She is also very passionate about music. She started to love music around the age of 10. Her grandpa having a huge musical history, couldn't wait to teach her the wonderful sound of music. He played clarinet, as She does now, and She fell in love ever since She picked up the instrument. Her grandpa used to sit her down every day throughout the summer, and teach her what he knew. It took hours of effort and hard work to accomplish what she has today. Years after, she still has the love and passion for music.. she has many passions in life, and enjoys many things and is really happy about where she is today.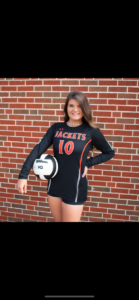 Michael Wingerter
3 year Varsity starter. Catcher, outfielder with great speed and amazing arm. #2 in the lineup, with a good average, great speed and some power. All conference as a Junior.
Ryn Petroske
One of Ryn's favorite things to do is to spend time with her friends and family.  She is involved in National Honor Society, Student Council President, Fellowship of Christian Athletes, Cross Country, and The Sting.  Her plans after high school include attending Southwestern Illinois College.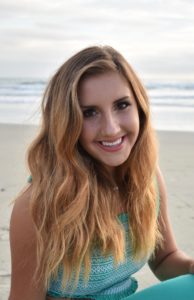 Taryn Baker
Taryn's Favorite thing to do is to Make memories with her friends & family.  She's involved in spirit squad, SADD, and softball.  Her plans after high school are to attend SIUE & to study Psychology.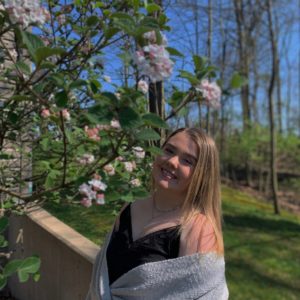 Trent Bierman
Trent has participated in track and field at Chester High School since his freshman year. He specialized in the 1600 and 3200 meter run. Two highlights that stick out for Trent are his performances at the 2018 and 2019 Black Diamond Conference Meets. Trent finished 3rd in the 3200 meter run at the 2018 conference meet and 2nd in the 3200 meter run at the 2019 conference meet. This year the coaching staff hoped and believed that Trent would once again place in the top two at the conference meet and sectional meet, and for the first time qualify for the State Track and Field Meet.
Christopher
Caleb Daugherty
Caleb is an outstanding young man. He is one of the hardest workers I have had the privilege to coach. As a junior, Caleb qualified for the IHSA Class 1 Track and Field Championship in the triple jump. He jumped 41′ 3″. Caleb was very excited for his senior year and worked very hard in the off season. He was very determined to get back to state in the triple jump and also qualify in the Long Jump. Caleb has been a student athlete all 4 years while also playing football. He will graduate with a 4.6 overall GPA and plans to attend college in the fall. Our school, football, and track programs will miss his hard work and dedication.

Catlin Freehill
Wonderful, hard working young woman. We were all looking forward to her senior year of track because of the potential shown during her junior season. She was working toward being an all around athlete who ran the 400-800m dash as well as triple jump and high jump. She will be greatly missed and always loved as a Lady Bearcat track athlete. We love you Big Free! Feed the Cats!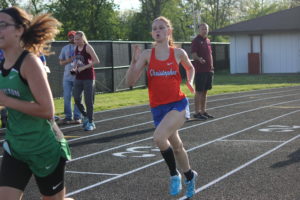 Crab Orchard
Tony Lakotich
Loves being active and athletic! Makes competition fun and enjoyable! Always there for his teammates, motivating everyone!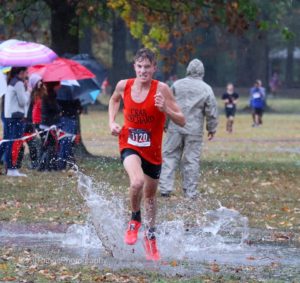 DuQuoin
Bailey Harsy
Bailey is an amazing young lady who will finish her high school career as an honor student! In 8th grade at the SIJHSAA state track meet she finished 1rst in the 100 meter dash and 1rst in the 100 meter hurdles to lead DuQuoin to a State Championship! She is a 3 time SIRR All-Conference and 3 time SICA All-South trackster! Her junior year was stellar! She qualified for state in 4 events ( 100 meter hurdles, long jump, 4×100 relay, and the 4×200 relay teams! She finished 1rst in the 4×100 relay and 2nd in the 4×200 meter relay races to earn All-State honors and help DHS bring home a 1A State Championship! She will leave her mark in the DHS's history books by being a member of the record holding 4×100 meter relay(48.99) and 4×200 meter relay(1:44.8) teams! We would give anything to watch her run one more time! We love you Bailey!!!
Chloe Hess
She is a signed student athlete. She will be attending Southwestern Illinois College. She will be majoring in Special Education and minoring in Sign Language. She is 18 years old, and has been a dual credit student in high school. She takes 3 college classes a semester. She currently works as a DSP at Five Star Industries where she works with individuals who have intellectual disabilities from mild to severe.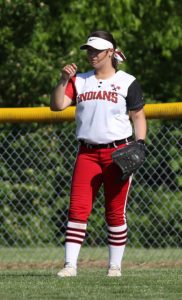 Ethan Zettler
Ethan was an all conference football player, all conference, all south, and all state track athlete. He was an all stater in track in the 4 x 100m and the 4 x 200m relay. Ethan was a workhorse during football season playing running back his senior year after playing wide receiver his first three seasons. He was also an all conference safety for our defense. He was our leading rusher and leading tackler. Ethan was set to have a great spring season in track. He planned to run the 110m High Hurdles, the 400m Dash, 4 x 400m Relay, and the 4 x 100m Relay. Ethan is a great young man who worked very hard to become the athlete he is today.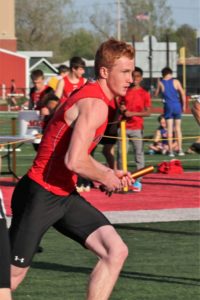 Gabrielle Alongi
Gabby has been a 4-year mainstay on our track and cross country teams. She is a 3 x member of the all-conference team in Cross Country. Her XC team advanced to the state meet the past 4 years. She is also an 8-time All-Stater in Track and Field, finishing as the state runner-up in the 400 meter and 800 meter runs along with anchoring the state runner-up 4×8 relay and the 4×4 state championship relay for the 2019 team. She scored 16 individual points in leading the 2019 team to the IHSA 1A state championship.  She holds our school record in the 3200, 1600, 800 and as a part of our 4×8 & 4×4 relays.
"Gabby has been leader for us the minute she walked in the door. Her work ethic doesn't stop and she pushes others on our team to compete at their highest level."
Logan Robinson
Logan started at Center for our football team for two years, then moved to Guard his senior year. He was a three year starter on offense and a two year starter at defensive end on defense. Logan was voted all conference two years in a row on the offensive line, and once as a defensive linemen. Logan played baseball for two years in high school. His junior year he made the move to Track & Field where he threw the shot put. Logan ended up throwing over 50 feet and was the 2019 SIRR Conference Champion in the Shot Put and qualified for the IHSA State Track Meet. Logan was a great leader on our football team. Not just on the field, but in the classroom and weight room as well. He worked very hard in the weight room. Logan is a great young man who has a great future.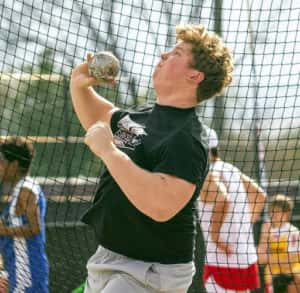 Eldorado
Braden Unthank
Braden is a great kid! He is a really good pitcher! Braden has interest in playing at the next level. This season would've really helped him showcase his talents! He will go on to be very successful!
Cathlene Green
Cathlene came here her Junior year in a divorced situation and we were pleased to have her play for us.
Her Junior year at First Base was a very good one for our team. She played the position very well with
no fielding errors. Cathlene also hit at a .520 clip, including 49 hits, 4 HRs, 9 BB, and 31 RBI. She was one
of the key reasons Eldorado became a contender in this area. We defeated State Champ Goreville 4-3 in
an excellently played game. After not losing a player to graduation last year, we had great hopes for this
season with Cathlene at First again.
Dalton White
Dalton is a senior and is a great kid! He plays pitcher, and outfield! He was set to have a great season! He will go on to be very successful!
Hunter Sizemore
Hunter is a great kid! He plays Shortstop and pitcher! Hunter will go on to be very successful!!
Paige Munds
Paige played all three sports for her entire high school career. Sadly she didn't get to compete in softball for her senior year. Her Junior year was a breakout year for her and her team in softball. She personally hit at a .527 clip while playing at shortstop for her entire highschool career. She finished her Junior year with only 2 errors at a tough position. Paige had 48 hits, 8 BB, 1 Hr, and 13 SB. Paige is also a A student and an Honor Student for graduation.
Elverado
Tanner Shread
Awesome kid, loves his small town, and loves baseball. He's looking to go to the next level but now recruiting has become harder for him as his senior baseball season is just gone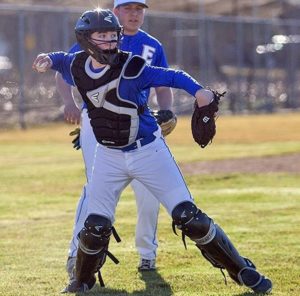 Flora
Alex Wiles
Alex is a 3 sport athlete, Football, Basketball and Baseball. He is an Honor Student, Sweetheart King and a member of , FCA, FCCLA, Science Club and Pep Club.  He has been playing baseball since age 4 and Varsity catcher for Flora since his freshman year. He earned All-LIC honors in Baseball as well as Defensive Player of year two years. He was Most Improved for his Senior Football Season.  Missing all of the Senior milestones has been tough, but none more than baseball!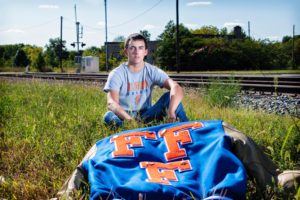 Galatia
A.J. Hankins
A J is an outstanding baseball player and he is the very definition of a terrific student/athlete. A J is a 4 year varsity baseball and basketball player. His character is such, both on and off the field, that commands respect. I really can't say enough good about this young man. Going forward he plans to continue his baseball career at Southeastern Illinois College, then hopefully transfer to play baseball and finish his education.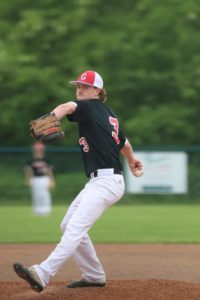 Goreville
Greenville
Brenna Weiss
Brenna was a first team all conference player her junior year. Her enthusiasm and love for the game rubbed off on her teammates, and although their season wasnt what they wanted last year, they were looking forward to a more promising season in 2020 until COVID19 hit. Brenna is a strong leader, has a strong boot and passion for the game. She looks forward to playing as a Blue Angel at Kaskaskia College in the fall.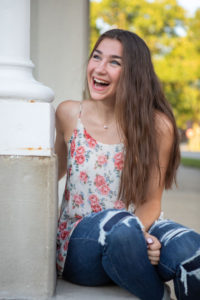 Hamilton County
Theron Smith
Amazing runner with a true gift. Goal was to break his own school record for Triple Jump. Will be attending Iowa Wesleylan University majoring in massage therapy/chiropractics.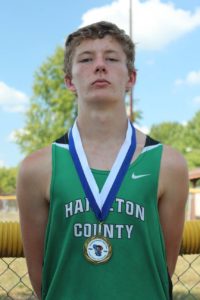 Harrisburg
Essence Sanders
Essence was coming off a big junior season for the 31-7 sweet 16 lady bulldogs. She batted .476 as a junior and all conference player in the river to river. She was going to play shortstop for us this season after playing 3B last year. She is a 4 year starter on the varsity softball team and will begin her college career at SIC come fall.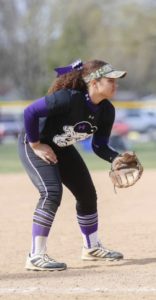 Haley Sullivan
Haley is an outstanding student and teammate, first and foremost. She dealt with adversity throughout her high school career on the softball field. Suffering a season ending broken ankle playing her freshman season. Fighting back onto the field with the Illinois Force, she gain an offer her sophomore year to continue her academic and softball career with Coach O and the Lady Vols of John A. Logan College. Nagging ankle pain that saw her having metal hardware removed from said ankle almost two years after injury. Now fully recovered and prepared for her senior campaign, she is like seniors all over the country that have had this opportunity robbed from them by COVID-19.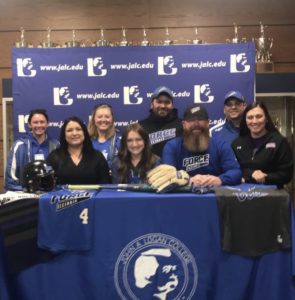 Olivia Wilson
Olivia has played soccer for 15 years.  Her three biggest accomplishments during her High School career are being Valedictorian for her class, receiving 3rd place in Chemistry at Regionals and Sectionals for the ACES team, and is a four year Varsity Soccer player.  Olivia plans to attend the University of Evansville.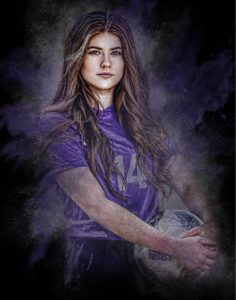 Herrin
Cameron Damico
Cameron started all 4 years on varsity baseball team. Pitcher/infielder/catcher. All Conference and All South. Cameron will be playing baseball at John A Logan.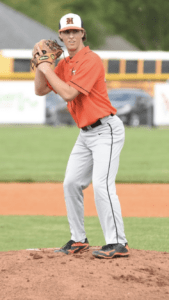 Johnston City
Courtney Larimer
Courtney has participated in golf, cross country, basketball, softball.
While at Carterville she was involved in Carterville Crazy, FBLA, FCCLA, and homecoming committee. She moved to JC between her sophomore and junior year and was involved in speech team, hosa, asl, drama club, business club, and homecoming committee.  After high school: Courtney is planning on attending John A Logan where she will work on becoming a medical lab tech then later on majoring in forensic science.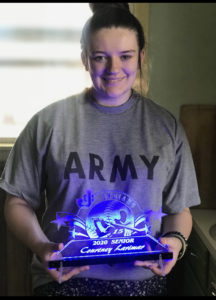 Lauren Friess
Lauren is planning on Cheering for Ole Miss this fall. She also had opportunities to play volleyball and participate in track in college but decided to follower her passion and cheer.  Career Spring Stats – All-State – High Jump 2019 (9th place); SICA All-South Teams – 2017, 2018 and 2019.  Black Diamond All-Conference selection 2017, 2018 and 2019.  State qualifier 2017 – 100m HH;  State qualifier 2018 – 100m HH, and HJ.  State qualifier 2019 – High Jump, 100m HH, and Triple Jump
Taylor Crompton
Taylor has participated in HOSA, business club, volleyball , National Honor Society, Pep club, student council officer, FCA She was pinned as a CNA and is in the pharmacy tech program.  Taylor will be going to John A Logan College after high school for a degree in Nursing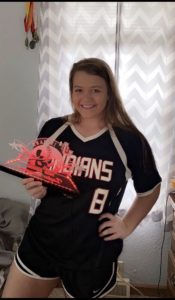 Marion
Ivy Smart
Ivy played one year of basketball, four years of volleyball and 3 years of softball and was cut short of her fourth year starting pitcher for two of those years and only losing one conference game in 3 years 3 years conference champs made all conference two years in the SI Select game of all stars signed with Kaskaskia College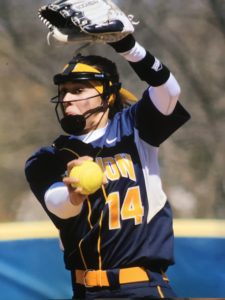 Josh Griffin
A senior shortstop at Marion High School and would have been a 4-year varsity starter. Josh has been a three year all-conference shortstop and MVP with the Wildcats. Last year Josh hit .507 as a Junior to lead the South Seven conference. Josh is staying local and is committed to play at John A. Logan college.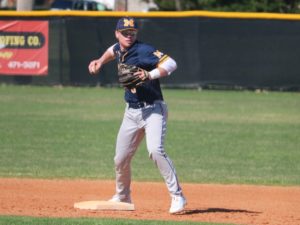 Lucas Johnson
Lucas has played baseball at MHS all four years. His primary position is Pitcher. He also played in the outfield as well. However, this season Lucas only got to practice with his teammates for a short amount of time. They never once got to put a uniform on for a game. His Senior season was cut short due to the Coronavirus. He had worked hard over the Summer and hoped to get a chance to play in college. No season means no exposure and no colleges to see him. To say that he was disappointed is an understatement. Who would've ever dreamed when they walked off the field last season that it would be the last time he would play the game he loved with his Senior buddies?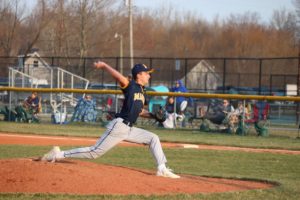 Mt. Vernon
Hailey Mooney
Hailey Earned her spot as a varsity pitcher early on. She would have received her 4th varsity letter this year. She has played travel ball for the Southern Illinois Dirt Dawgs for the last 6 years. She finished her Junior softball season by pitching a .85 ERA. Her fielding percentage was just as on point. She finished with a .878 fielding percentage making 34 put outs out of 41 chances. She is a remarkably driven student athlete with tremendous work ethic. She will be finishing 6th in her class at Mt. Vernon earning a 4.17 GPA. She will be attending Maryville University next year to pursue an Actuarial Science major.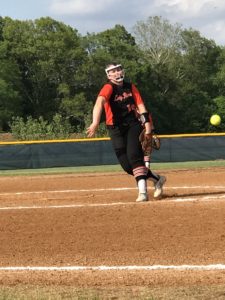 Pinckneyville
Noah Carter
McKendree Signee and Shortstop /Pitcher was looking to lead his team back to the regional championship game where they fell short last year. Batted over .300 as a junior and was a key arm on the postseason run was looking to have a monster senior season.
Sparta
Carlos Keen
Carlos has played baseball his whole life and plans to attend college for baseball. He took pride in it and really enjoyed it. He planned to have a lot of colleges come and watch him play this season and worked really hard for it.
Jami Cobb
She started off with a trip to the ER the first week of school/volleyball which pretty much canceled her volleyball experience..then the covid19 has taken her softball and graduation from her..despite it all she has maintained her grades and her beautiful smile..she has signed to play softball at Lewis and Clark!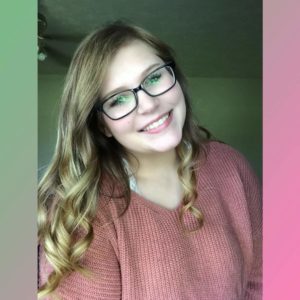 Kerry Harris
Kerry is a 2 time State Qualifier in both 4×100 and 4×200 relays. Kerry is also a 2 time All-Conference performer in the 4×100 and 4×200 relays. Kerry has been a letter winner every year he has run track.
Thompsonville
Chloe Mays
Chloe is an all around sporty type of girl. She was just getting ready to suit up for her Senior year playing with her friends in the Galatia coop. She has played and been a strong leader in Volleyball, basketball and softball since 5th grade and has loved every second of it. She will be attending Rend Lake College in the fall.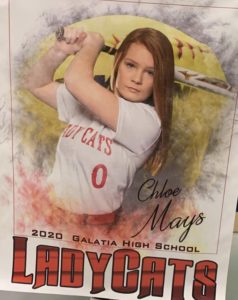 West Frankfort
Connor Eaton
All-Conference in football; two years straight went to state in wrestling