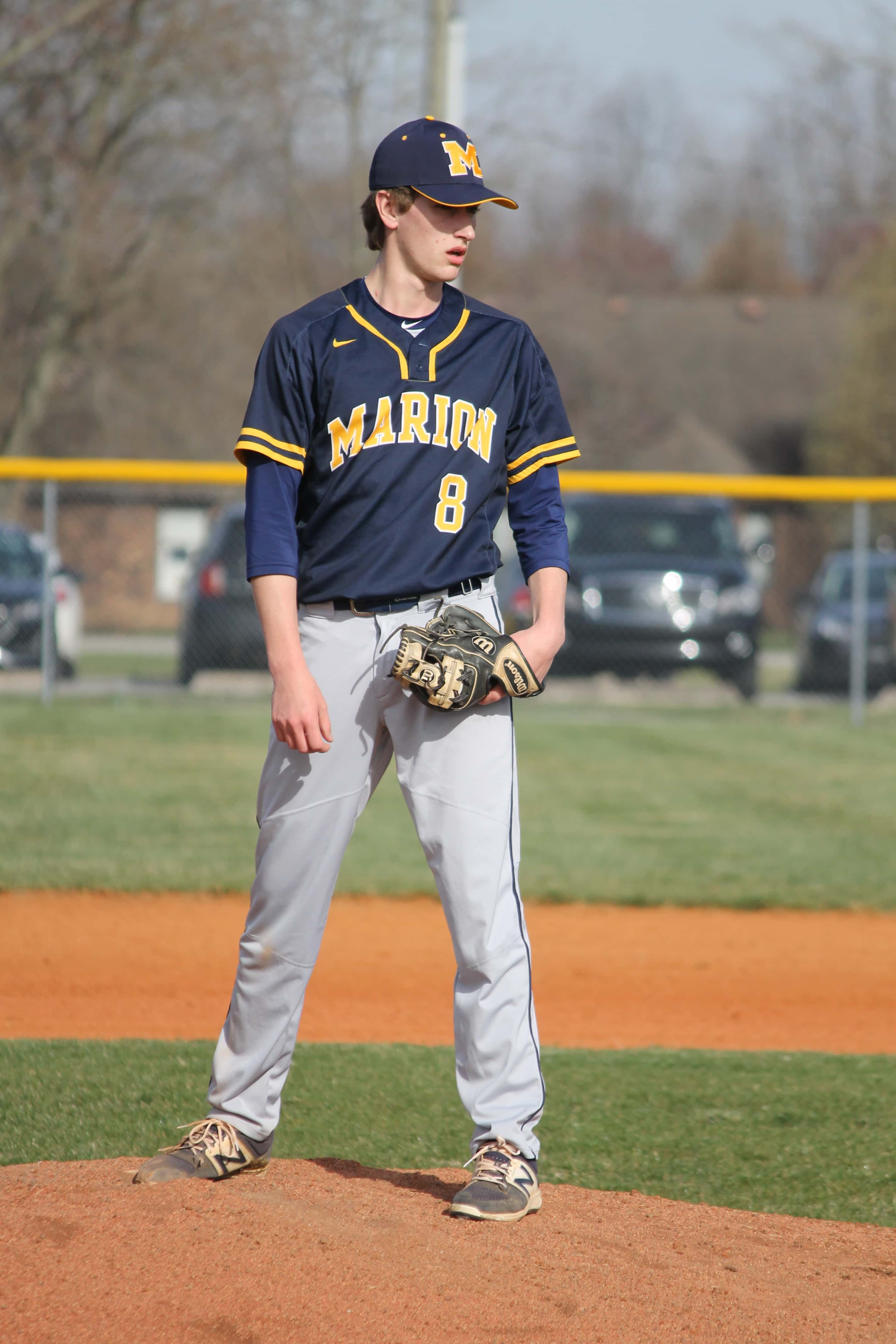 Cavan would have been a 4 year starter for Marion High School. In his 3 years of pitching his record was 14-1 & that one loss was a 1-0 decision to Carbondale.
He was a 2 time All-conference South Seven pitcher. He had a 1.41 ERA his junior year and combined for a no-hitter against Mt. Vernon in the regional championship, his last high school game pitched.
From Cavan Himself!
Q: What moment in your high school athletic career sticks out most to you?
A: The moment that stands out the most of my high school career was probably when myself and Christian Burgrabe combined for a no-hitter against Mt. Vernon in the regional championship last year.
Q: How have you and your teammates tried to keep in contact despite the coronavirus?
A: We have a team groupchat that we keep in touch with.  We also workout together when we can.
Q: How has the coronavirus affected your view on sports?
A: It has made me realize that playing sports cannot be taken for granted, you never know if you will get another chance to play.
Q: Once the pandemic is over with and life gets back to normal, what are you most looking forward to?
A: I am honestly just looking forward to getting to play some baseball.  I haven't played a real game in over a year now.
Q: What goals do you have for yourself post-graduation, sports-related or life-related?
A: I am going to Southeastern Illinois College to continue playing baseball.  One of my goals is to get another scholarship offer and finish my collegiate career at a Division 1 University.
---
If you know a senior athlete (high school or college!) who's season was cut short due to the Coronavirus please nominate them on our Senior Hot Shots page for a chance to be recognized!