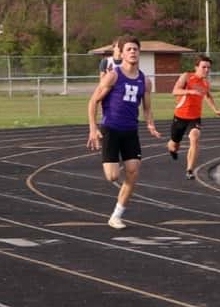 Easton Wallace has struggled throughout his high school athletic career, dealing with multiple injuries and even surgies.  Easton was excited to finally be injury-free and compete for the Bulldogs Track team.
During the indoor season, Easton posted fast times in the 4×100 relay, the 60m, and the 200m for Harrisburg.  He was looking forward to the outdoor season but his goal of qualifying for State was cut short by the coronavirus.
---
If you know a senior athlete (high school or college!) who's season was cut short due to the Coronavirus please nominate them on our Senior Hot Shots page for a chance to be recognized!