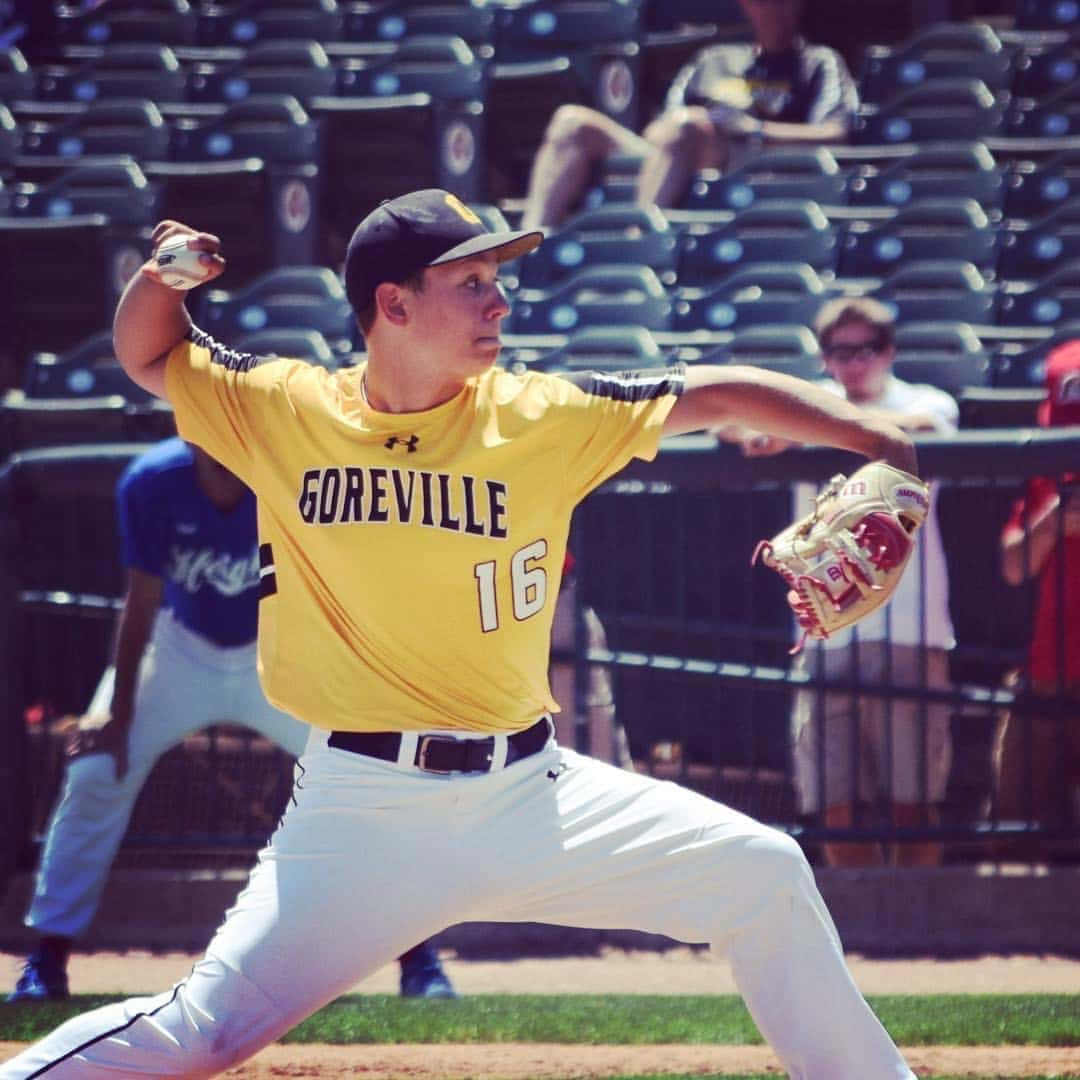 Logan Hankins missed out on a pair of moments.  First, the Goreville Basketball team's trip to the State Finals.  He also missed out on all of baseball season, which is what his mother Kim describes as "his sport."
Logan has been a key part in the Blackcats baseball program since his Freshman year. After his sophomore year Logan overcame a UCL injury to his pitching arm. Logan worked hard and recovered from surgery coming back to pitch at the end of his Junior year.
"His entire focus has been his senior baseball season and getting his team back to Peoria to the ISHA Class 1A State Finals. That dream is now unobtainable," says Kim Hankins.
Logan has signed with John A. Logan college to continue his baseball career.
From Logan Himself!
Q: What moment in your high school athletic career sticks out most to you?
A: The moment that sticks out most to me in my high school career was my freshman year getting to close out my first super sectional game against St. Anthony with a lead of one in the bottom of the 7th inning to advance to my first state series.
Q: How have you and your teammates tried to keep in contact despite the coronavirus?
A: My teammates have a couple group chats we all keep up with each other in.
Q: How has the coronavirus affected your view on sports?
A: The situation has definitely opened my eyes to how fast sports can end. It has allowed me to value every moment and just makes me hungry to get back on the field and get to work.
Q: Once the pandemic is over with and life gets back to normal, what are you most looking forward to?
A: I am looking forward to getting on the field at John A. Logan and working with my new team. I have never gone this long without playing a game of baseball and it's definitely what I miss most.
Q: What goals do you have for yourself post-graduation, sports-related or life-related?
A: A goal I have is to have a great couple years on the field at John A. Logan, make it to the next level and get a scholarship to play 2 more years at a university while earning a good education to use in life.
---
If you know a senior athlete (high school or college!) who's season was cut short due to the Coronavirus please nominate them on our Senior Hot Shots page for a chance to be recognized!