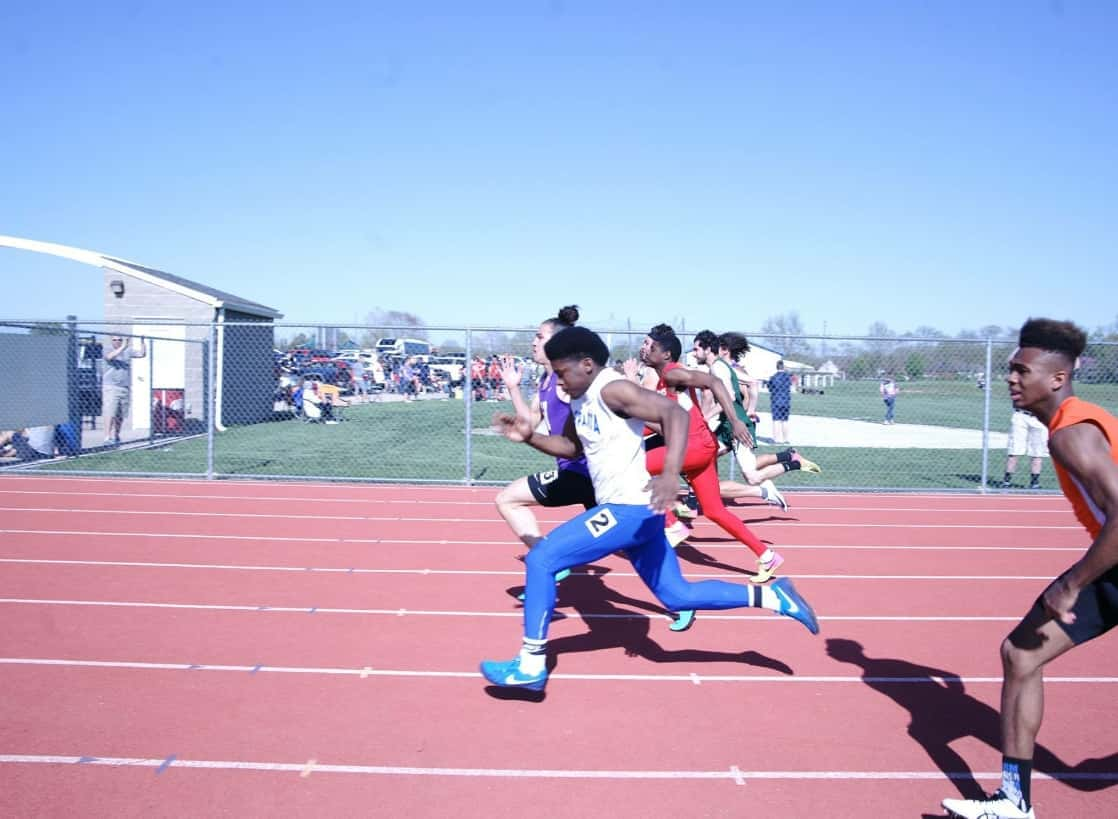 Tony is a 2 time State Qualifier in both 4×100 and 4×200 relays as well as a State Qualifier in the 100m dash. Tony is also a 2 time All-Conference performer in the 4×100 and 4×200 relays as well as an All-Conference sprinter in the 100m dash. Tony has been a letter winner every year he has run track.
Aside from track, Tony also played football and basketball for the Sparta Bulldogs.
From Tony Himself!
Q: What moment in your high school athletic career sticks out most to you?
A: When I broke my leg first game senior year during football season sticks the most because it made me value everything I do and cherish every moment because it can be taken in a blink of an eye.
Q: How have you and your teammates tried to keep in contact despite the coronavirus?
A: Me and my teammates still keep in touch we play video games together and talk over social media but we were really looking forward to this track season because we had some good talent this season especially our sprinting relays.
Q: How has the coronavirus affected your view on sports?
A: The Coronavirus affects how I view sports from now on because like I said earlier things could be taken from you in the blink of an eye so especially in high school cherish every moment you have when you play sports and give everything you have it goes by extremely fast.
Q: Once all of this is over and life starts to go back to normal, what are you looking forward to doing most?
A: I'm looking forward to getting back in the weight room getting my body right for the next level and work on my mechanics in my position as a football player.
Q: What goals do you have for yourself post-graduation, sports-related or life-related?
A: Walking on to play football at Southern Illinois University of Carbondale, I've been talking to the coaching staff there and they will give me a chance to play ball especially after all the adversity I been through God has a plan for me and earning my degree to become a physical therapist toward the near future.
---
If you know a senior athlete (high school or college!) who's season was cut short due to the Coronavirus please nominate them on our Senior Hot Shots page for a chance to be recognized!