CARBONDALE, Ill. (WJPF) — With in-person classes at SIU suspended for the rest of the semester and graduation ceremonies postponed for now, many students and their parents are feeling short-changed.
In an interview Monday with Newsradio WJPF, SIU Chancellor John Dunn says it's a complicated process, but rebates for housing and fees will be going out.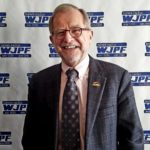 "We will though go through a process of rebating both for housing and also for fees. We're just going to have to try figure out how to work through that in a way that's fair and equitable. It's a lot of financial cost, but it's the right thing to do. Another thing we could, if the student is a freshman or sophomore, we could credit on their account such that they have money moving forward."
Students and family members with questions can call the Office of the Dean of Students at (618) 453-4846 or 1 (877) 725-0006 Questions can also be sent to the pandemicinfo@siu.edu email address at any time.
The full interview with Chancellor John Dunn can be found here.