By Cole Lauterbach for The Illinois Radio Network
SPRINGFIELD, Ill. (IRN) — Illinois lawmakers convicted of a crime while in office would get an additional sentence of five years in prison under a new proposal.
State Rep. David McSweeney, R-Barrington Hills, said adding a sentence enhancement to lawmakers convicted of corrupt behavior.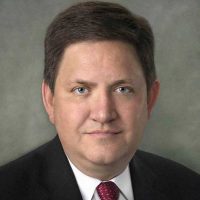 "This legislation is simple. If you are a legislator and you commit a state felony offense in your official capacity as a legislator, we will add five years to your prison sentence," McSweeney said. "Tougher penalties on legislators who commit crimes will help stop corruption. This legislation is the kind of reform we need to finally change the culture in Illinois."
The bill, filed Thursday, would only apply to state lawmakers, not constitutional officers such as governors or attorneys general. As filed, it would "add 5 years of imprisonment to the sentence imposed upon a defendant who, at the time of the commission of the offense, was a member of the General Assembly and who is convicted of a felony relating to or arising out of or in connection with his or her service as a member of the General Assembly."
McSweeney said his bill was in response to the recent arrest of state Rep. Luis Arroyo's arrest on a federal bribery charge. According to the criminal complaint, Arroyo offered an unnamed state Senator a bribe for support of video gambling sweepstakes games legislation that would have benefited one of Arroyo's lobbying clients.
Studies are mixed on the effectiveness of sentence enhancements, in part because it's difficult to measure the actual deterrence a stiffer penalty has on crime.
HB 3951 has been filed and awaits assignment to a legislative committee. It has bipartisan support.