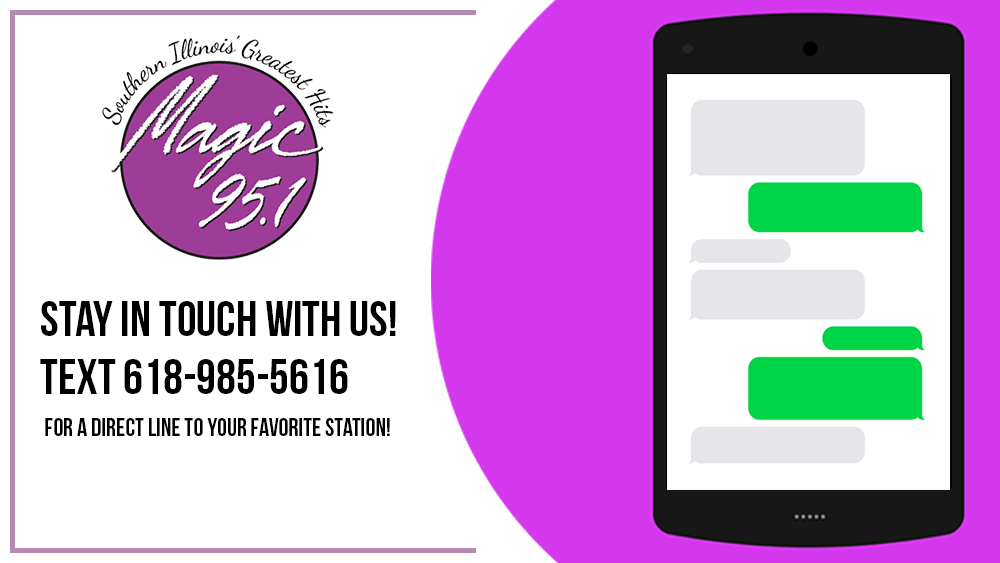 Now you can TEXT us at the same number you CALL us on!
Set up a contact in your phone for Magic, and now you can send us a text as well as call us at 618-985-5616. The first time you text us, make sure to tell us a) who you are and b) what town you're from (because you're more than just a number to us!)
So anytime you have a request, a birthday, breaking news or traffic alerts, or for chances to win, you can now TEXT us at 618-985-5616. Standard messaging rates apply.