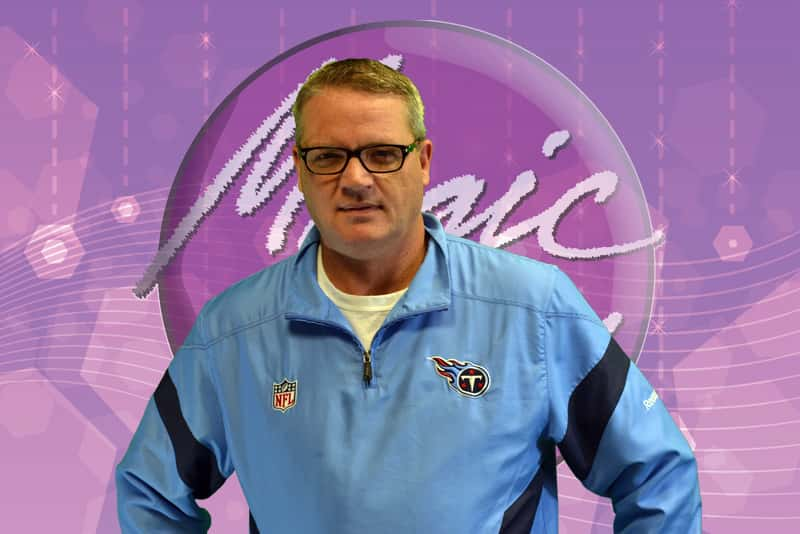 Hi! I'm Todd. Listen weekday mornings from 6am-10am for Todd Bryant in the Morning.
I'm a newlywed! Married life is amazing after 44 years of being a bachelor. The best wedding gift I got….other than my wife…were 2 kids!
I'm a big sports fan. Football, baseball, basketball…you name it, I enjoy watching it. It doesn't matter if it's pro, college, high school, or kids just learning the game.
You might see me riding around Southern Illinois in my Jeep with my sidekick and dog, T.J., enjoying the ride with her head out the window.
I'll see you on the air and thanks for listening!