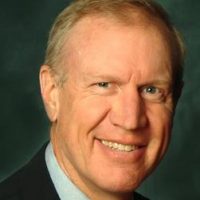 Gov. Bruce Rauner says his administration will borrow money at a lower interest rate to pay off some of the state's overdue bills.
The Republican announced Thursday he will take advantage of authority the Legislature included in the budget adopted in July.
The state has $15 billion in past-due bills. Fiscal officials determined this week that more than $5 billion of the debt is assessed a 12 percent late payment fee.
Illinois has the nation's worst credit rating. But officials believe they could borrow up to $6 billion at a rate of 6 percent or lower.
Rauner's office says details are being worked out. Bonds must be sold by year's end.